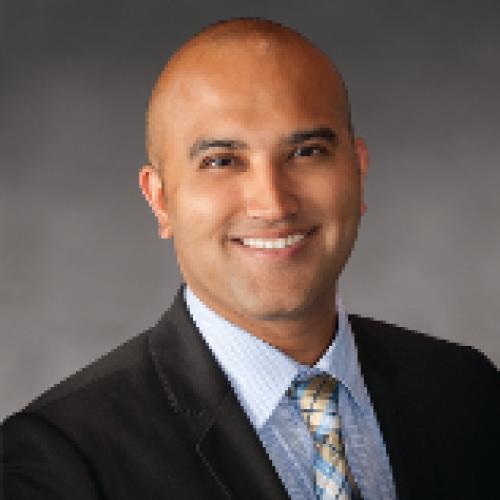 Kevin J. Shah, MD, a native of New York City, joined Eye Consultants of Pennsylvania in 2016 after serving as faculty at the Cole Eye Institute at Cleveland Clinic.
Dr. Shah, is a board-certified cornea and cataract surgeon. 
Dr. Shah was the first surgeon in Berks County to successfully perform Deep Anterior Lamellar Keratoplasty (DALK); a partial cornea transplant for patients with severe cornea scars and keratoconus.
After obtaining his undergraduate degree from Northwestern University, Dr. Shah earned his medical degree from SUNY Upstate Medical University in Syracuse, NY and completed his ophthalmology residency at Manhattan Eye and Ear Throat Hospital (MEETH) / New York University. He then completed a fellowship in Cornea and External Disease at the Cincinnati Eye Institute/University of Cincinnati under the mentorship of Edward J. Holland, MD, an internationally recognized leader in cornea transplantation and ocular surface reconstruction.
During his fellowship, Dr. Shah specialized in astigmatic and presbyopic correction during cataract surgery, ocular surface reconstruction, limbal stem cell transplantation and partial corneal transplantation procedures. As faculty at the Cleveland Clinic, Dr. Shah helped train residents and fellows in advanced corneal disease and mentored them in the operating room during cataract surgeries and corneal transplantations.
Dr. Shah is well published in peer-reviewed journals and has a specific interest in treating Fuchs Dystrophy. He has authored several book chapters, specifically focusing on the surgical techniques for DMEK, Herpes Simplex Keratitis, and Corneal transplantation in patients with ocular surface disease. He also serves on the accreditation board for the Eye Bank Association of America (EBAA), the accrediting body for donor eye banks in the United States.